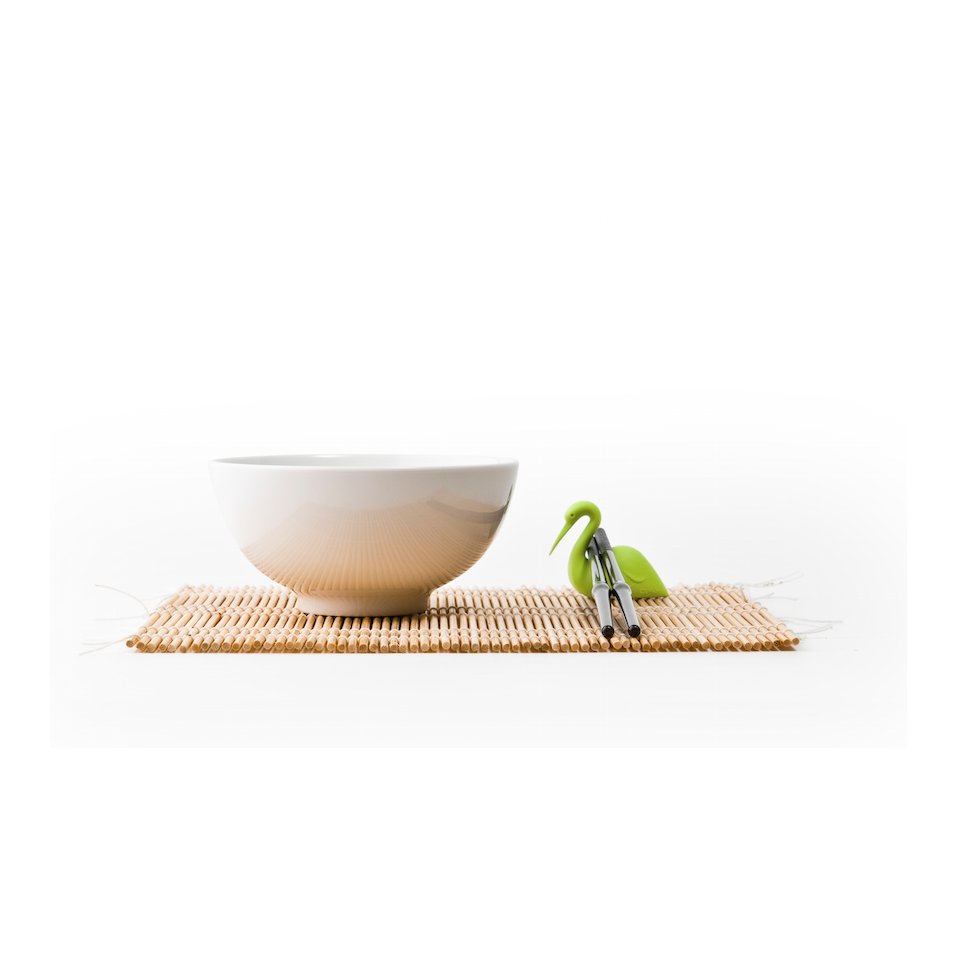 Master Crane
€5.00 €10.00
Chopsticks and Chopstick holder, suitable for professional and novice chopstick users both!
Forget your embarrassment of dropping your food; Master Crane will give you the oriental feeling and a chopstick master image. Master Crane is also a cool dining table decoration. It can be a holder for your chopsticks too. 
Also included is a bag for your chopsticks for storage or for taking with you for a handy snack on the go!
Qualy is a young company designing and producing products that provide solutions to every day tasks,  often incorporating multifunction as a key feature. They are bright and colourful and puts a smile on your face. As a company they have been awarded several design awards, and are continuing to develop new and interesting products.