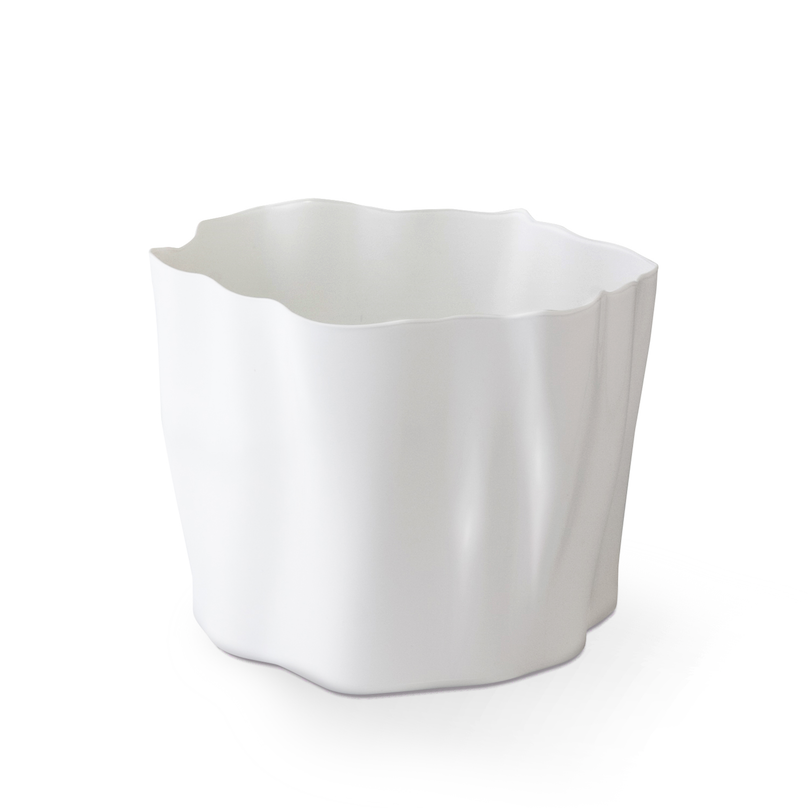 Flow Bucket
€7.00 €14.00
This is the middle size of the Flow storage containers. Whether you are serving up a meal, storing your bits and pieces, covering your plant pots or binning your waste paper in the office, you will find a flow container to suit your needs.
The names comes from their fluid look; they look just as if they are made out of poured white paint that has dried mid flow!
Why not go for all three sizes?