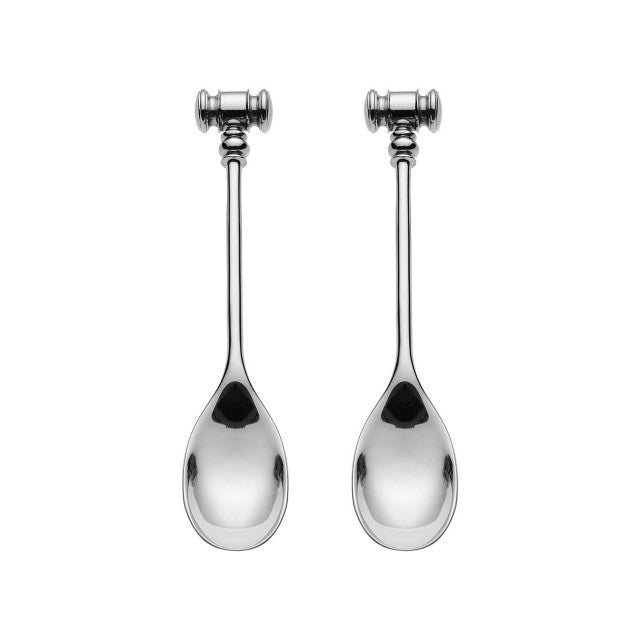 ALESSI Dressed Eggspoons
€35.00
This is a set of two egg spoons. At one side you have a little hammer to crack the egg, and on the other the narrow spoon to easily access the inside of your egg.
Perfect gift for those who love their breakfast (and not only).  Marcel Wanders has perfectly re-designed an object that was about to disappear from the cutlery world; the egg spoon!
These spoons ar 12cm long.