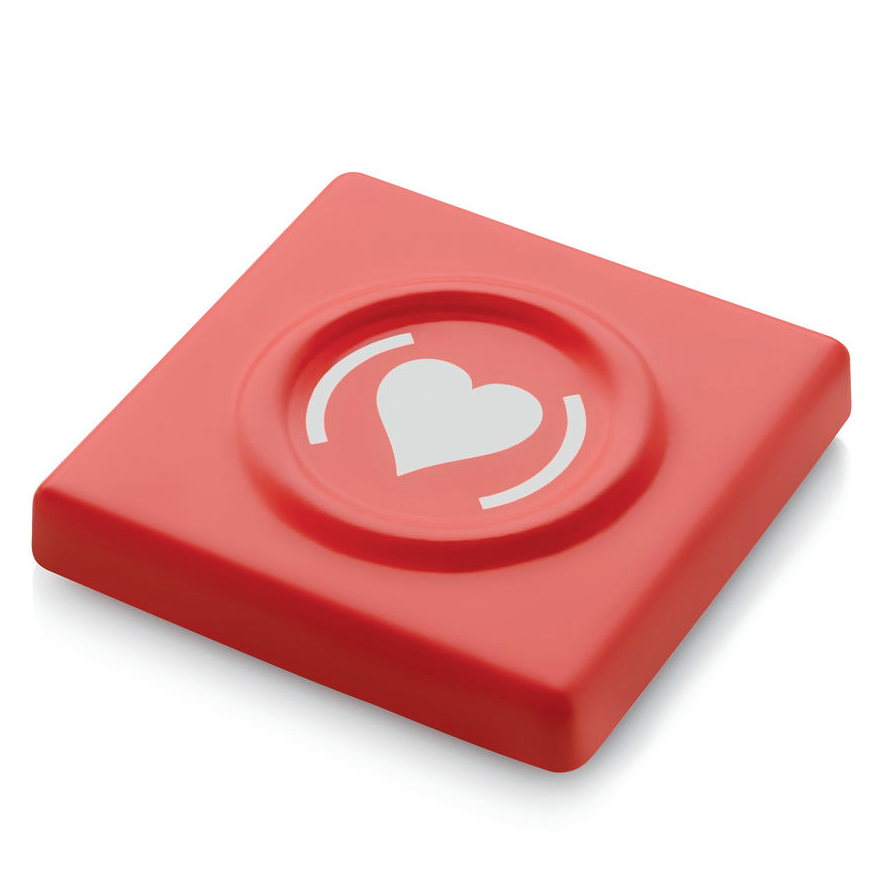 ALESSI Cohndom Box Special edition for (RED)
€10.00
Alessi contributes 5-10% of the retail price from their (PRODUCT)RED Special Edition products to the Global Fund to fight HIV/AIDS.
Alessi is proud to partner with (RED) to raise awareness and funds to support the global fight against AIDS. With a long history of being involved in supporting other causes like Amici dei Bambini (Ai.Bi) Alessi is proud to be associated with (RED) and has a heightened awareness of the impact every contribution makes. As an active collaborator Alessi can positively impact the fight against AIDS globally with (RED) and through collaborations with other well-known and diverse brand partners.
The Cohndom (not misspelled) box is 6.2 by 6.2 cm, it is large enough to hold and protect one condom. Smartly designed for ease of opening. If the imprint reads right-side up, the bottom left corner says "

PRESS

" and has a raised dot. This is because there is a corner notched out of the bottom of the box approximately 25 mm in length and up to 6 mm in depth. This opens the box right up when the press bump is pressed.
Susan Cohn is an influential Australian silversmith, designer of small objects and jewels she directly produces in her small and yet efficient laboratory in Melbourne in small series. Susan Cohn (Sydney, 1952) is also an active lecturer in international design schools.