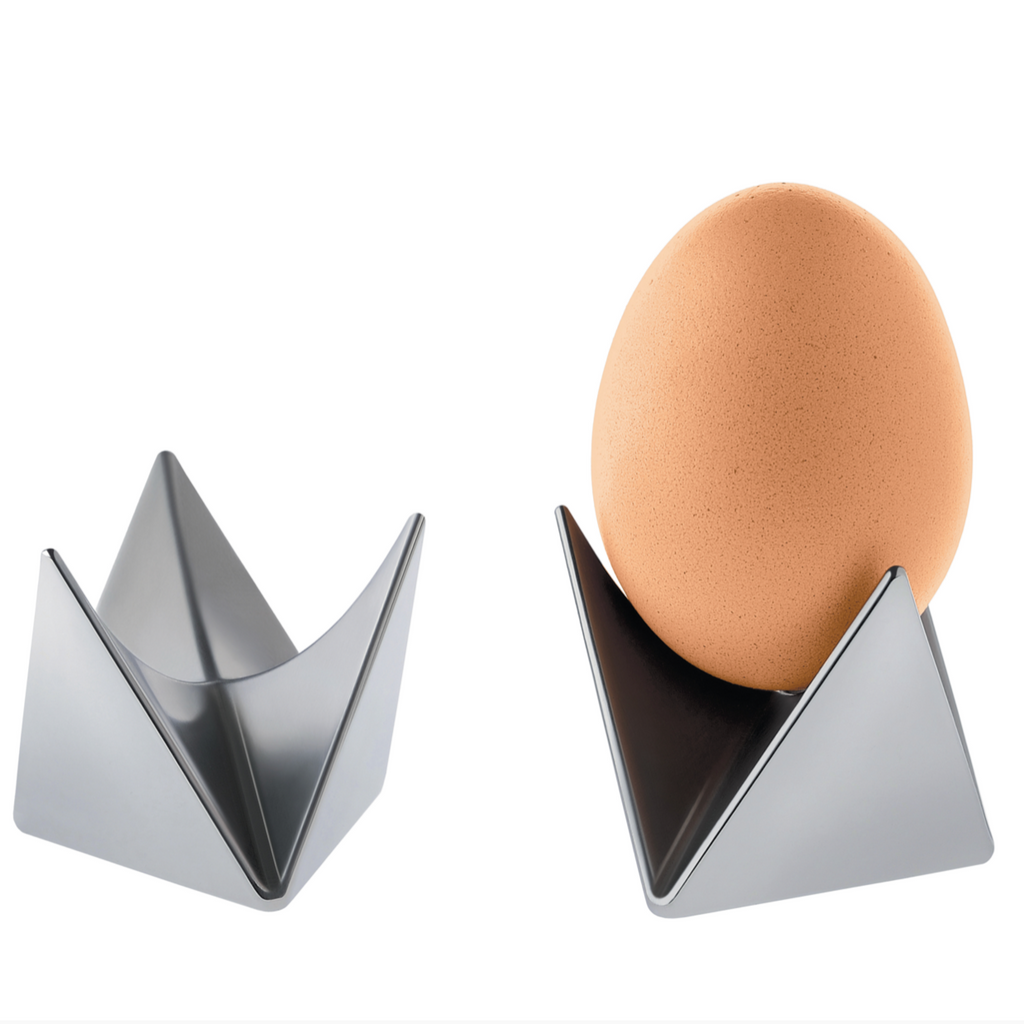 ALESSI Roost Eggcup
€39.00
Egg cup made up of two parts which fit together to form a whole.
Ideal for eating soft-boiled eggs alone or in company: once the two parts have been separated, they can contain two eggs or one egg and its top shell once you've cut it off
The design of the interior provides three curvilinear housings to offer a safe hold for different sized eggs.
For cleaning, we recommend to wash the egg cup under running water and then dry thoroughly, do not put in the dishwasher.
"Roost" is part of the Objet Bijoux collection, sophisticated and novel gift ideas which make the perfect present on a special occasion.
Winner of the "Vogue Living Alessi Design Prize" contest in 2015, the "Roost" egg cup by Australian designer Adam Goodrum comes from a childhood memory: early-morning egg gathering. The geometric and proportioned shape of the egg, the sense of surprise and anticipation you feel when you open it are the inspiring concepts behind this double egg cup. A dual purpose object, just like the very structure of eggs.