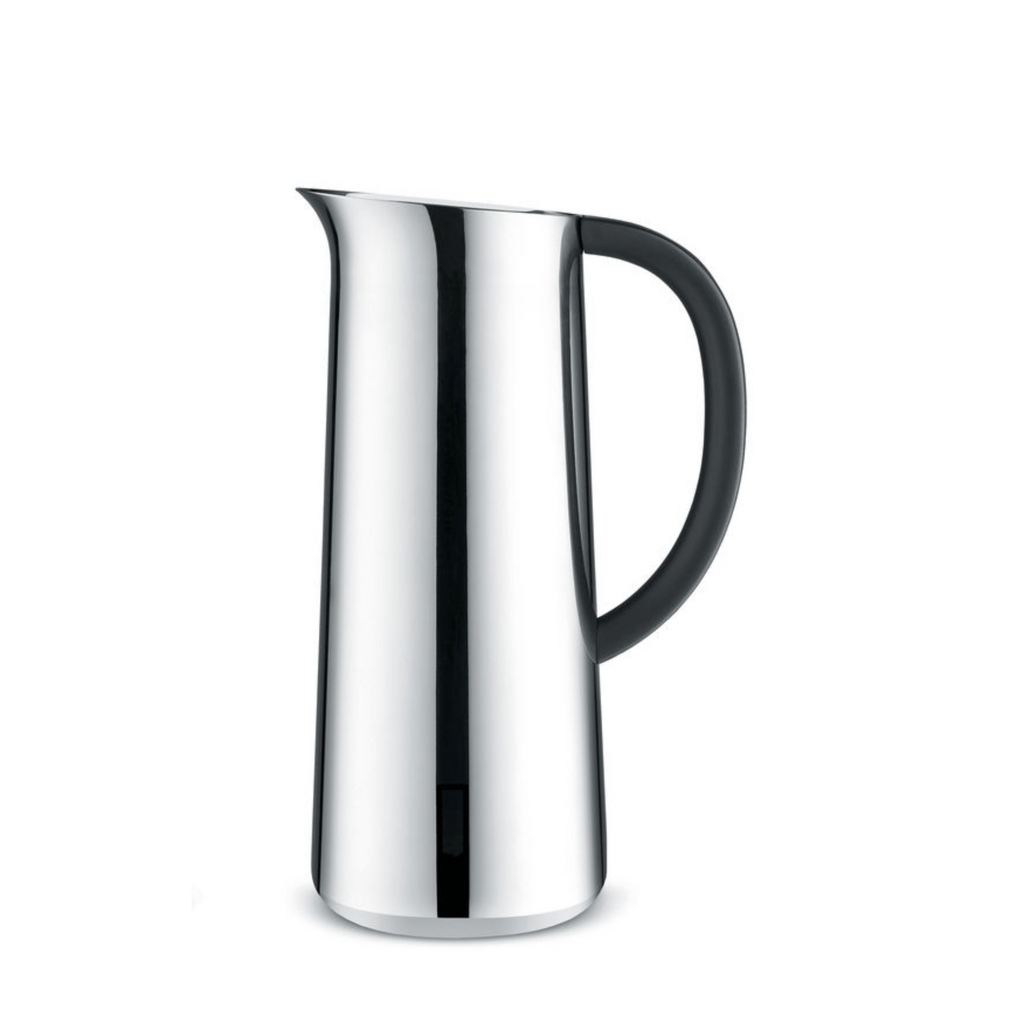 ALESSI Nomu Thermo Jug
€140.00
The minimalist simplicity and clean-cut shapes of Naoto Fukasawa are expressed to perfection in the "Nomu" range, affording elemental geometric shapes where steel plays the starring role. "Nomu", which means to drink in Japanese, is the perfect name for a collection of objects designed for serving and drinking beverages.
Characteristics / Suggested use.
Insulated jug which maintains a constant internal temperature for prolonged periods of time, avoiding any of it escaping to the outside. The double stainless steel wall without an air chamber in between guarantees greater thermal insulation. Suitable for both hot and cold drinks. The airtight cap preserves the flavour and aroma of the beverages
Practical and easy to use thanks to the push-style thermoplastic resin cap, and to the pouring spout. Thermoplastic resin handle for a convenient and secure grip.
To fill the jug, unscrew the thermoplastic resin capEasy to clean. The jug is dishwasher safe, with the exception of the thermoplastic resin lid, which we recommend you hand wash in warm water.The tapered shape guarantees good balance and stability
Tips
Perfect for the home, the office or any other professional setting.
The jug is not designed to preserve baby food or for drinks made with hot milk. When used with such drinks, only use for a limited amount of time to avoid bacteria spreading and clean thoroughly after use.