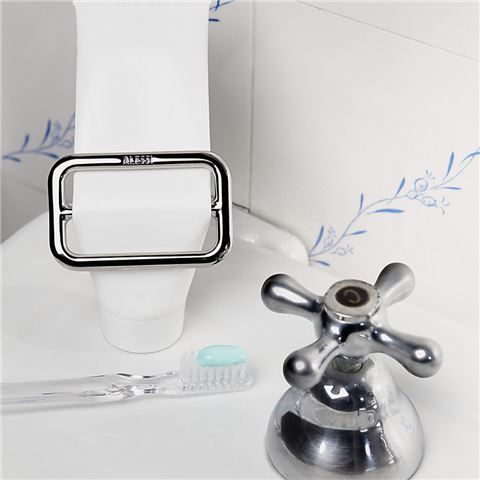 ALESSI Buckle Tube Squeezer
€19.00
Description:

Here is a way to resolve the age ole fights around whether to squeeze the toothpaste from the top or the bottom.  This will ensure a perfect squeeze every time. 

The Buckle Toothpaste Squeezer from Alessi is a quirky masculine way to nod him in the right direction, though there are no guarantees he'll stop squeezing the tube from the middle.

Design by Gabriele Chiave and Lorenza Bozzol as part of Alessi's Objets Bijoux series.
Material chrome-plated zamack.
Dimensions 7.3cm x 4.7cm