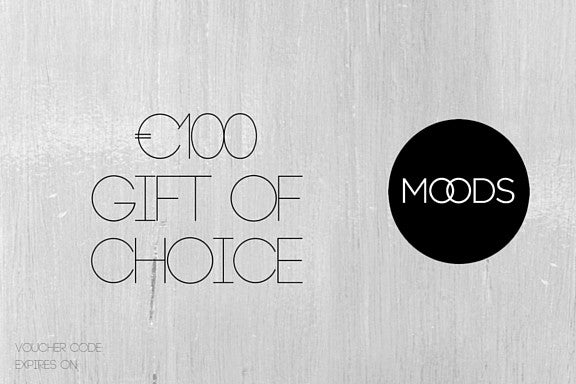 €100 Gift Voucher
$112.00
Sometimes it's just to hard to choose the right thing when there are so many things to choose between. And sometimes you just run out of time and need an immediate delivery. Well fear not the solution is here; Buy a gift voucher!
The voucher will be emailed to your own email and you can choose weather you want to print it out or send it in an email to your recipient.
We have pre made amounts of €50, €100 and €200 euro cards, but if you want to buy another amount just email us on hello@moods.ie and we will make the necessary arrangements for you. 
Also if you want a personalised voucher with there receivers name on, let us know and we can add it on.
The vouchers are valid for 12 months from purchase.